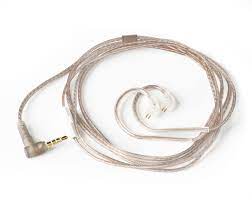 KZ OFC flat cable no mic type C
With this cable from KZ you can upgrade the existing cable of your KZ ZST earbuds.
The sound gets better and your cable is more durable.
This has the C-Type Pin.
Each cable strand consists of 19 cores and the cable consists of a total of 152 cores of 8
strands. This provides a more powerful signal transfer capability. The cable adapts cubic braiding techniques,
effectively reducing the effect of the stethoscope.
Compatible with iPhone, iPad, iPod, Android devices and all 3.5mm jack devices.
---
We Also Recommend